Matt, Sarah, Martha, Ian McKendree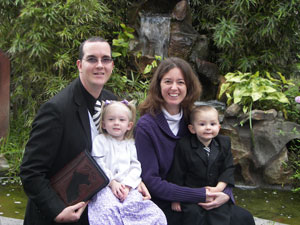 The McKendree family is now in Peru, and are serving as missionaries to the deaf. They are working with Efata Ministries to the deaf, and operates under the leadership of Joe Kotvas, a veteran missionary. Be sure to view the Efata ministry video on the right side of this page.
Please pray for them as they are now doing the work to which they have been called on the field.